Frequently Asked Questions
More Advanced Questions
You have signed up for Football Index, but now you are looking at ways to improve your game. Good Work!
How is Media Buzz Calculated?
Football Index use their own algorithms to 'score' articles from the Top Media Publishers in the United Kingdom.
On the Media Buzz page, each article is given it's own score based on the headline.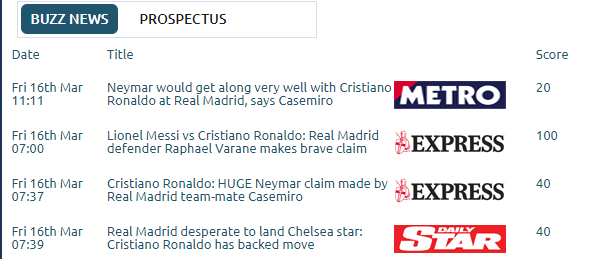 The player with the highest Total Score at the end of the day will receive the Media Buzz dividend.
The great news is that it's at least one player per day that earns this dividend, but sometimes it's THREE!
Who Can Win Media Buzz?
Any Footballer which is in the Top 200 can win Media Buzz.
Players from the Squad list aren't eligible for this.
However, taking a quick look at my analysis, we can see it's not a lottery, the same players seem to be earning the Media Buzz dividends consistently.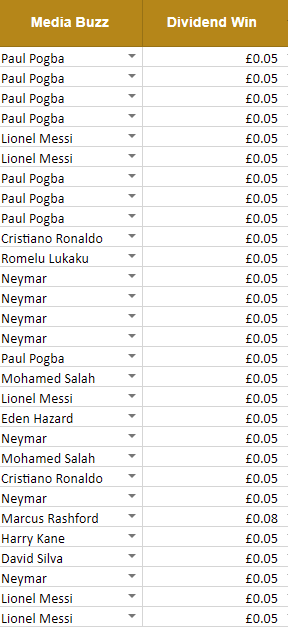 What is Performance Buzz?
Performance Buzz is an additional dividend introduced by Football Index.
This addition allows traders to earn extra dividends, based on their players Performance during a match.
On a Match Day, the best Defender, Midfielder and Forward will be given a dividend payout.
Also, the overall Star Player of the day will earn additional dividends, this can be from any playing position.
How is Performance Buzz Calculated?
The Scoring sheet for Performance Buzz is below. The points are tallied up during the game, with the winners earning their dividend payouts between 23:00-23:59 on that night,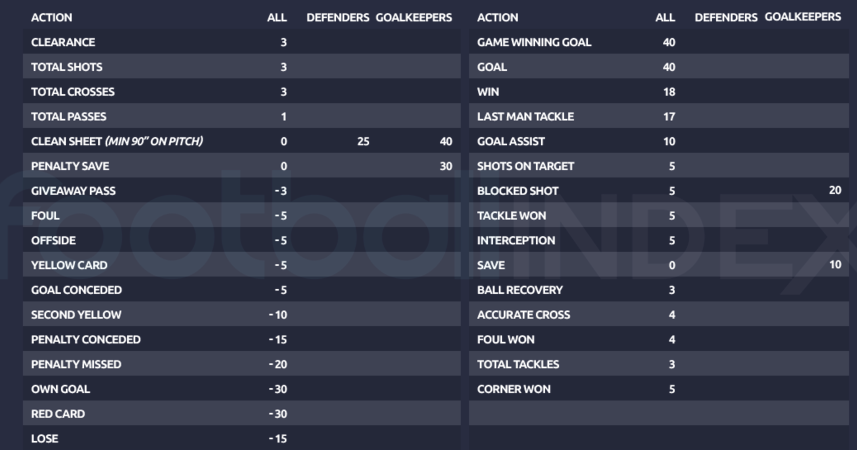 What Players/Leagues count towards Performance Buzz?
Below is an infographic, supplied by Football Index which addresses this.
The 'Main Leagues' count towards Performance Buzz.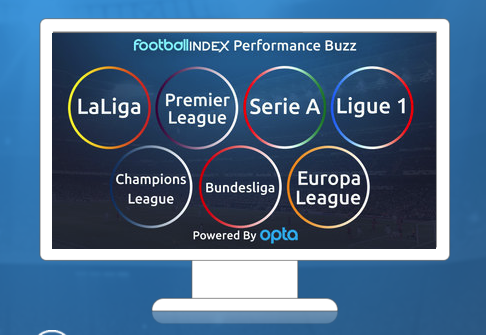 What does Single/Double/Treble Day mean?
A Single Day is where the dividend payout is at it's lowest, due to minimal matches being played on that day. (1-4 games)
A Double payout has increased dividends, but there's between 5-14 games being played.
A Treble Day payout is any calendar day with 15+ games being played. Below is the Dividend payout for each day.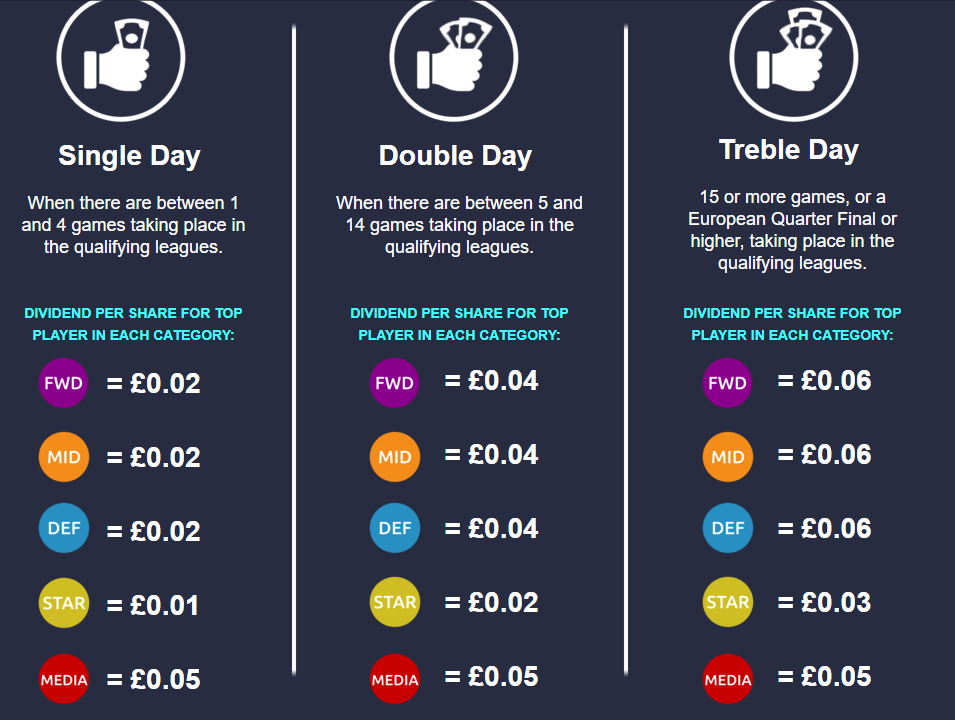 I won a dividend, how can I redeem it?
There is no trouble in redeeming your dividends. You don't have to fill out a form, or wait for an email.
They are automatically credited to you at the end of the day.
Remember, you must own a player before the Trading Deadline to qualify for Dividends.
Messi has just scored a Hat trick, can I buy him and claim dividends?
Unfortunately, you can't. Unless Barcelona get the 11:00AM kickoff, this won't be possible as Football Index set a trading deadline, allowing for a dividend 'cut off' point.
If you want to earn dividends for any player, you need to purchase shares before 14:00PM.
You can still purchase after this deadline, the markets don't 'close', however, you won't be receiving a payout.